Equipment
Bench power supply
Linear vs. switching output regulation
Switching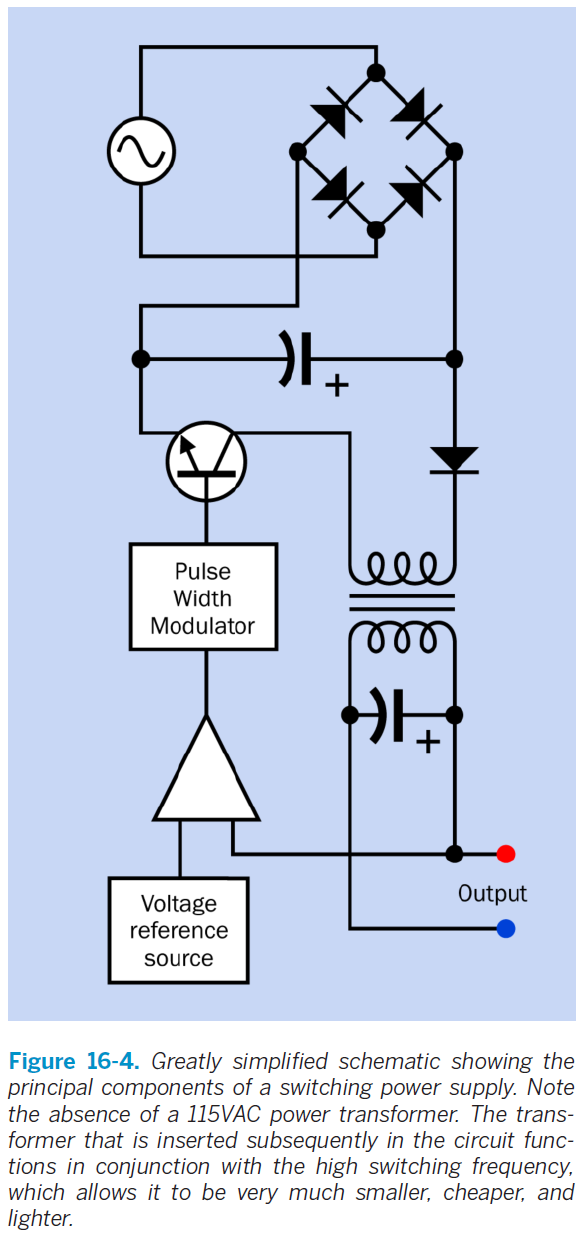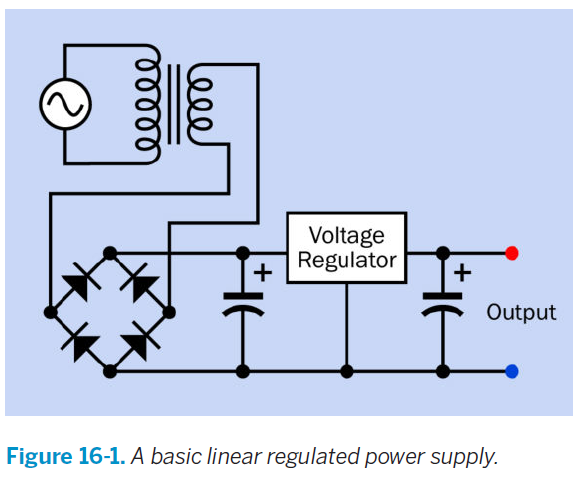 Converts the AC line power directly into a DC voltage without a transformer.
The raw DC voltage is converted into a higher frequency AC signal, which is used in the regulator circuit to produce the desired voltage and current.
Considerably more efficient than 60 Hz transformers, so the power conversion ratio is higher.
As much as 80% smaller and lighter than a corresponding linear power supply, but it generates high-frequency noise that can interfere with sensitive electronic equipment.
Best suited for portable equipment, since it is lighter and more compact.
Linear
Applies the AC line voltage to a power transformer to raise or lower the voltage before being applied to the regulator circuitry.
Since the size of the transformer is indirectly proportional to the frequency of operation, this results in a larger, heavier power supply.
Requires larger semiconductor devices to regulate the output voltage and therefore generates more heat, resulting in lower energy efficiency.
Because the electrical noise is lower and easier to contain, a linear power supply is better suited for powering sensitive analog circuity.
Models
Keysight E36100 Series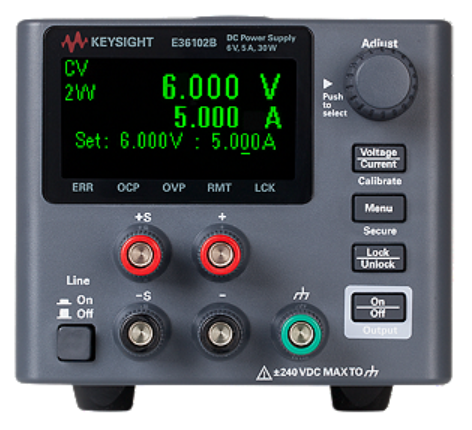 Type: Linear (achieves its small size by using an efficient toroid transformer), single output.
I/O interfaces: LAN (LXI Core) and USB 2.0 FS (TMC4800)
Dimensions (HxWxD):

Overall: 2U, 1/4 rack (102x106x365 mm.)
Net (without feet, strap handle and binding posts): 2U, 1/4 rack (89x106x339 mm.)
Variants
E36102B: 6 V, 5 A, 30 W
E36103B: 20 V, 2 A, 40 W
E36104B: 35 V, 1 A, 35 W
E36105B: 60 V, 0.6 A, 36 W
E36106B: 100 V, 0.4 A, 40 W