Subaru Head Unit
Custom head unit installation in a 2004 Subaru Legacy Wagon (BP5, 4th generation).
Nexus 7 with Android
Fixed installation of a Nexus 7 (2013) with Timur's Kernel (Android 7) and a custom Arduino-solution + app for interfacing with dashboard buttons through serial. Powered by internal battery that is charged while car is running.
Hardware

Raspberry Pi with OpenAuto
Fixed installation using a Raspberry Pi 3 with Crankshaft (Android Auto emulator) and an original 7 inch touch screen dislpay.
Software
Hardware

Crank-proof power supply
Backup camera

Configuration
Buttons


* Brightness/Clock: * MENU: Click = Home [H] / Hold = Back [ESC] * NAVI: * INFO: * Phone: Click = Phone [P] / Hold = Voice command [M]
GPIO-triggers for OpenAuto actions
Resources
Installation reference
Navigation Dash Bezel (OEM)
Part no. 66060AG07B. Supported screen size (approx.): 151 x 85.2 mm (172 mm diag., 6.77 inches)
Navigation Unit (OEM)
Kenwood FGZ201 * Display (part no. B38-1100-05): * Glass (touch screen overlay): 163 x 101 mm * Panel: Toshiba Matsushita TFD70W42, 159 x 87 mm (viewable) * Frame (part no. A64-2772-21):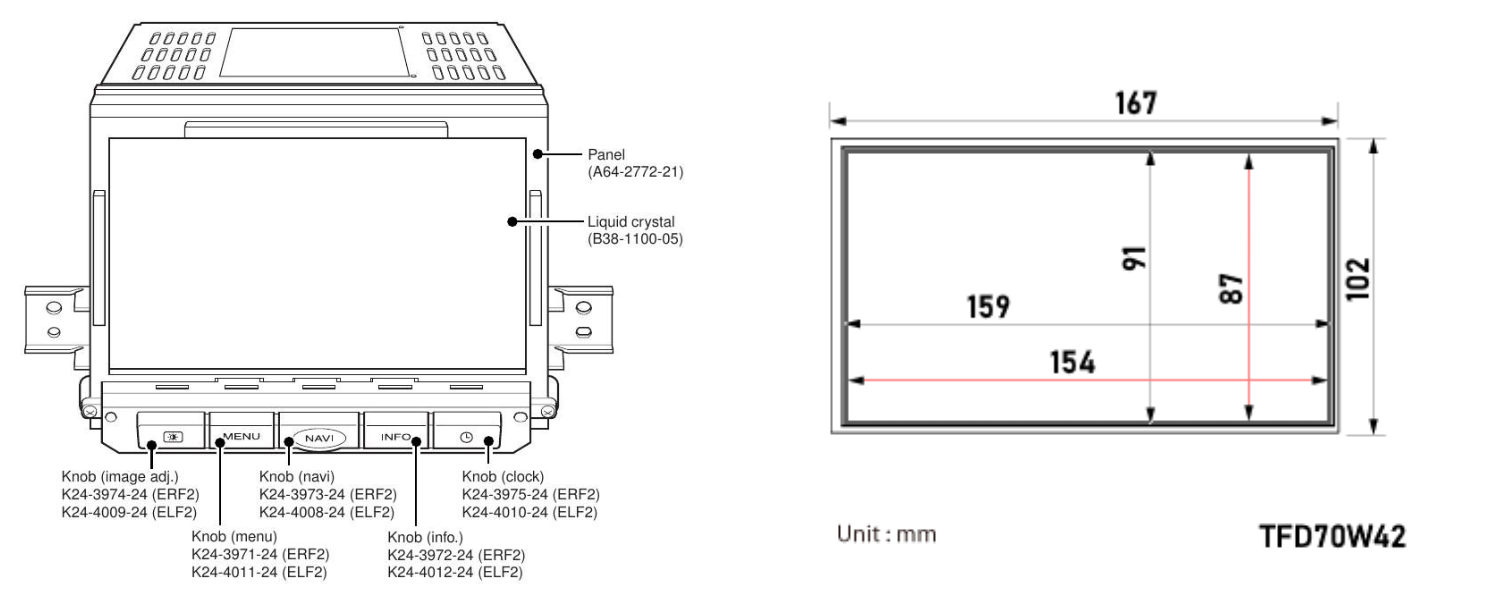 OBD